Home
Recording
Publishing
Concert Production
Our Partner

New Release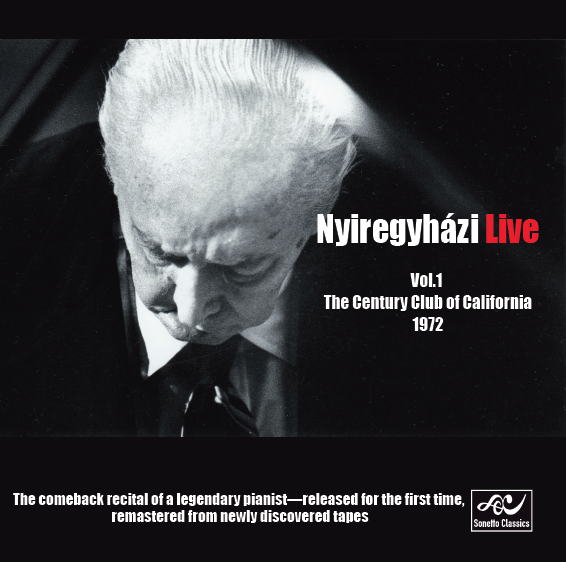 Nyiregyházi Live
Vol 1: The Century Club of California, 1972
Release date: Apr 8th, 2017
[The 30th anniversary from his death]
In the early 1970s, after decades in poverty and obscurity, Ervin Nyiregyházi started giving public recitals to help pay for his ninth wife's medical bills. His first full comeback recital took place at Century Club of California, in San Francisco, on December 17, 1972. He offered a large program including Brahms's F-minor sonata, three mazurkas and a prelude by Chopin, Debussy's "Pagodes," and several works by Liszt.

In 2016 we obtained the reel-to-reel tapes owned by Nyiregyházi capturing the whole recital. The CD will include sleeve notes by Nyiregyházi's biographer Kevin Bazzana, and previously unreleased photos drawn from the Takasaki Nyiregyházi archive, which now belongs to Sonetto Classics.

Recorded: December 17, 1972
The Century Club of California, San Francisco, California, U.S.A.
Piano: Steinway & Sons
Producer: Tomoyuki Sawado (Sonetto Classics)
Project Advisor: Kevin Bazzana
Digital Remastering: Andrew J. Holdsworth and Tomoyuki Sawado
Digital Transfer: Jed Allcock (Abbey Road Studios, London)

Honorary Executive Producers: Peter W. Greenleaf and Jinko Yokoyama
Sponsors: Miho Sawada and Barry Florin; Eri and Akihiko Kawahara; Jun Kinoshita

Recording Source: Sonetto Classics Nyiregyházi Archive (originally Nyiregyházi's personal archive)
Special thanks to: Jun Kinoshita (JK arts, Japan) and Jeremy McGahan (Sonetto Classics)

Manufactured by Repeat Performance Multimedia, London
Released and marketed by Sonetto Classics, London (www.sonettoclassics.com)
Front cover photo: Nyiregyházi in Japan (January, 1982): ©Yoshimasa Hatano
Inside front cover photo: Nyiregyházi in Novato, California (ca. 1974): ©Ronald Antonioli
Back cover photo: Nyiregyházi in Japan (1980): ©Akira Kinoshita

This album is authorised by Mattheus Smits, president of the International Ervin Nyiregyházi Foundation, in Krommenie, The Netherlands, which represents Nyiregyházi's estate.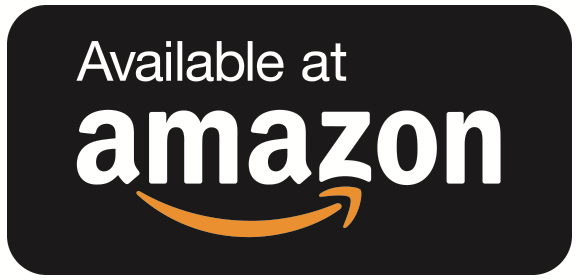 Amazon.co.uk
Amazon.fr
Amazon.es
Amazon.de
Amazon.it

HMV.co.jp
Amazon (Japan),
Towerrecords (Japan)a
山野楽器
taobao.com
---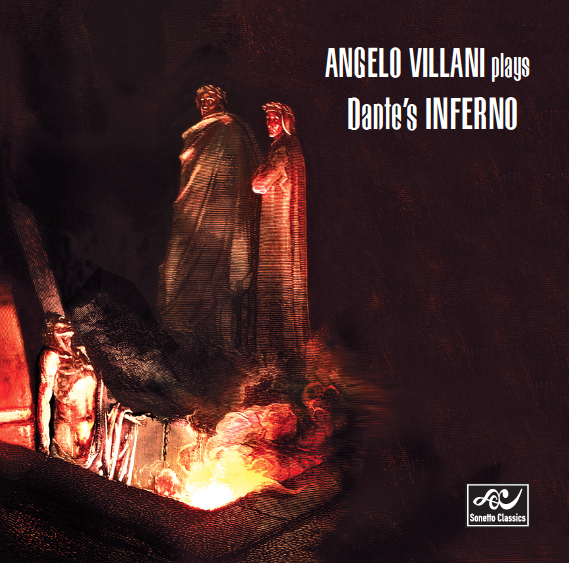 ANGELO VILLANI plays DANTE's INFERNO
✭✭✭✭✭
:
".....he lifts Liszt's already searing rhetoric to another level, bearing down with a ferocious intensity.....Finely recorded, this is glorious thrown-back playing with a vengeance"--
Bryce Morrison,
The International Piano


Tokusen-ban (Specially recommended album): "Played as if music gushes out of a fountain... It is rare to encounter this level of performance"--Tsutomu Nasuda, The Record Geijutsu
"It's a breathtaking musical journey through Dante's Inferno"
––Jessica Duchen
✭✭✭✭✭ :"

It's in the quieter passages that Villani works his magic most effectively, allowing the subtler shades of his innately Romantic sensibility to glimmer through the darkness

" ––Andy Gill,

The Independent





This unique piano album was produced in 2015 to coincide with the 750th Anniversary of Dante's birth. The album's concept is intended to invoke the multi faceted world of Dante that has over time given inspiration to various musical works related to mythical characters---Tristan, Dido, Virgil, Beatrice, Paolo, and Francesca da Rimini--- all appearing within the "Inferno" of Dante's Divine Comedy.



1.

Franz Liszt


Aprčs une Lecture du Dante: Fantasia quasi Sonata ('Dante Sonata') from Années de Pčlerinage II, S.161
2.

Henry Purcell


Dido's Lament from the opera Dido and Aeneas (arr. by A Villani)(Premiere Recording)
3.

Hans von Bülow-Franz Liszt


Dante's Sonnet "Tanto gentile e tanto onesta" S.479 (arr. by A. Villani)
4.

Franz Liszt


Sunt Lacrimae Rerum (En Mode Hongrois) from Années de Pčlerinage III, S.163
5.

Richard Wagner-Hans von Bülow-Franz Liszt-Angelo Villani


Tristan Fantasy: Concert etude paraphrase on the opera Tristan und Isolde (Premiere Recording)

Pf: Angelo Villani
Producer: Tomo Sawado
Digital Mastering: Andrew J Holdsworth
Sleeve Notes: Jessica Duchen
Recording Date: August 11th & 12th, 2015
Recording Venue: The Menuhin Hall, UK
Piano: Fazioli (Tuned by Bruno Torrens)
SONCLA001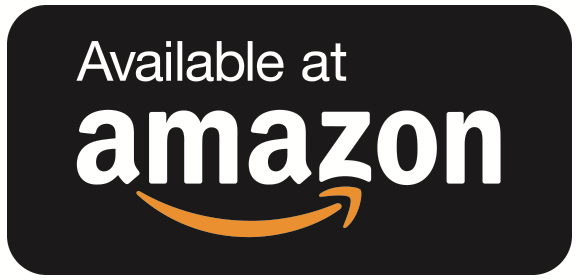 ---

Multimedia

I Want to be a Prima Donna: Documentary of London Master Classes 2016


Angelo Villani at Tower Records Shibuya (May 26th 2016)


Promotion video for Villani's Tokyo recital 2016 (using the footage from Dante's Inferno recording session)



Angelo Villani on BBC Radio- Dido's lament (Feb 17th 2016)




Angelo Villani Plays Liszt Funérailles
Filmed and recorded at the Vernon Ellis Foundation, Feb 4th 2016
Live recording (

Angelo Villani plays Dante's inferno

CD launch concert)





Lost Bars: Norma Fisher at Abbey Road Studios


Filmed at Abbey Road Studios, November 27th, 2015
Please click "HD" for higher resolution



Making of "Angelo Viallni plays Dante's Inferno"


Angelo Villani and Tomoyuki Sawado
Filmed at the Menuhin Hall, August 12th, 2015


Franck: Prelude, Choral and Fugue
Pf: Chiyan Wong
Live Recording at Royal Overseas League, London, March 5th, 2015