Home
Recording
Publishing
Concert Production
Multimedia
Our Partners
Sonetto Nyiregyházi Archive
About the archive


Sonetto Classics owns the world's-largest archive of Hungarian composer-pianist Ervin Nyiregyházi: the main part of the archive was derived from the Nyiregyházi's estate and then was combined with the ones from the Takasaki Art Center College (TACC), Japan. Both Tomoyuki Sawado's Nyiregyházi collection (fugue.us) and recording masters provided to Sawado from Ricardo Hernandez, who was one of Nyiregyházi's closest friends, can also be regarded as a part of the Sonetto archive.

Nyiregyházi's personal archive were donated posthumously to the TACC in the 1990s, but the contents of the archive were not made available to the public in the years that followed. Kevin Bazzana

(

Lost Genius

)

and Sawado made a series of attempts together to access the TACC archive in the 2000s, but were unsuccessful.

In 2012, the TACC was closed because of financial difficulties, and the archive was eventually seized by the creditors. Negotiations to transfer ownership of the archive to Sonetto Classics were initiated in 2013, and Sonetto acquired the collection materials in the summer of 2016.


The sizeable collection included both Nyiregyházi's personal archive and unpubliushed materials that the TACC itself produced—more than a hundred reel-to-reel tapes (including a
number of masters), unpublished documentary film materials, over 2,000 compositions, hundreds of photographs, letters, booklets, music manuscripts, and more. Our first project derived from the archive, Nyiregyházi Live, vol. 1:The Century Club of California, 1972, was released on April 8th, 2017 (the 30th anniversary from his death).

Sonetto partners with Kevin Bazzana and The International Ervin Nyiregyházi Foundation in the Netherlands, which represents the Nyiregyházi's estate.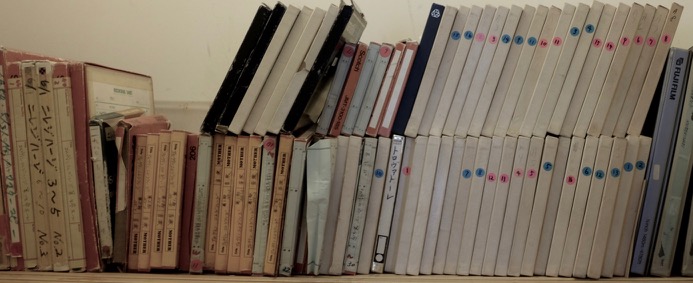 Sonetto invites your generous support to help releasing materials from this archive. If you would like to make a donation to our Nyiregyházi projects, please send an email to info@sonettoclassics.com. We would be happy to make a return by sharing a part of the archive with you.
---